New York City Summer Happy Hour
Wharton Private Equity & Venture Capital Alumni Association invites alumni to mix & mingle with your peers in the industry at our Summer Happy Hour and networking event.
Open to Wharton / UPenn alumni and WPEVCAA members working in private equity, venture capital, other private alternative investments strategies or as Limited Partners.
Date: Wednesday, July 26, 2023

Time: 5:30 - 8:00 pm

Location: Inside Park at St. Bart's
325 Park Avenue, New York, NY 10022 (East 50th Street and Park Avenue)
No cost to attend, cash bar. Please register so we know who's coming!
If you have any issues logging in, please contact Jen Simons,
jsimons@wpevc.org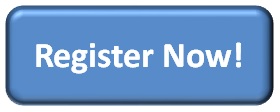 Attendees must be Wharton/UPenn alumni working as private equity, venture capital or LP investors to participate.


Interested in becoming a member of this exclusive global network of PE/VC professionals?
Membership is open to private equity, venture capital, or other private alternatives investment professionals AND to those who have graduated from The Wharton School or the University of Pennsylvania.
Investment professionals include those who are investing equity capital in venture stage companies, growth equity, buyouts, real estate, take-privates, or secondaries from a dedicated firm, family office, institutional limited partners, or professionals who manage third party fund-of-funds targeting the private equity and venture capital space. Mezzanine debt/private debt and angel investors who invest actively in private companies may also qualify.