Private Equity & Venture Capital Alumni Symposium & Dinner
Dinner & Conference Postponed
After much discussion and consideration, we are postponing the Wharton PE & VC Alumni Dinner on 4/2 and the 4/3 student Conference in NYC due to the disruptions caused by COVID-19. We think this is the best course of action for both the health and well being of our alumni as well as to maximize opportunities for alumni to network and connect.

At this time our primary interest is to make you aware of the need to postpone. We will communicate with all registrants to either:
1) retain your registration for the future event or
2) issue a refund if the date does not work

Thank you in advance for your understanding while we work with the New York Athletic Club on a new date.
---
The Wharton PE & VC Alumni Symposium & Dinner is open exclusively to GPs and LPs in private equity and venture capital, and promises to be a lively and engaging afternoon of content flowing into an evening of continued knowledge and networking.
In 2020, the Annual Alumni Dinner and the Student-led PE & VC Conference will re-unite with the Alumni Dinner on Thursday evening and the Student-led Conference on Friday in the same venue.
New York Athletic Club
180 Central Park South, New York, NY

PE & VC Alumni Dinner
Thursday, April 2 | 3:30 - 9:30 pm
3:30 pm Pre-event Meet Ups
1:1 Meetings
Member Organize Meet Ups
Senior Partners' Roundtable (Invite Only)
5:00 pm Investment-themed Roundtables
​- The State of Venture Capital
- Fundraising 2020
- The Outlook for Private Credit in PE Dealmaking
- The Evolving Role of the Family Offices
6:00 pm Cocktail Reception
7:00 pm Featured Program, Dinner &
After Dinner Drinks
FEATURED PROGRAM: RISK 2020

Given the potential for a recession, pending US election, and volatile geo-political situations across the globe, our featured discussion will delve into how both private equity investors and allocators are assessing, weighing, and planning for greater risk in their portfolios.

Student-led PE & VC Conference
Friday, April 3 | 8:30 am - 6:00 pm
Featured Alumni Keynotes:
Brian Sheth (W'97), Co-Founder & President, Vista Equity Partners
Seema Hingorani (WG'96), Founder & Chair, Girls Who Invest and
Managing Director, Morgan Stanley Investment Management ​

Full conference event details and topics to be announced
Be your class year ambassador!
Email Stephanie McAlaine: smcalaine@wpevc.org
2019 Class Year Ambassado
Thanks to Our Dinner Sponsors:
WPEVC DINNER COMMITTEE

Bruce Eatroff, Halyard Capital (WG'89)
Karen Griffith Gryga, DreamIt Ventures (WG'93)
Vivek Jain, H.I.G. Capital (WG'14)
Mona Aboelnaga Kanaan, K6 Investments (W'90)
Anna Maria Nekoranec, Align Private Capital (WG'91)
Abel Osorio, Turnspire Capital Partners (WG '12)
Tom Radford, Falcon Investments (W'07)
Jennifer Signori, Neuberger Berman (WG'13)
Tal Slobodkin, StageOne Ventures (WG'08)
Meena Thever, Bridge Investment Group (WG'08)
Ryan Wierck, Granite Bridge Investments (W'94)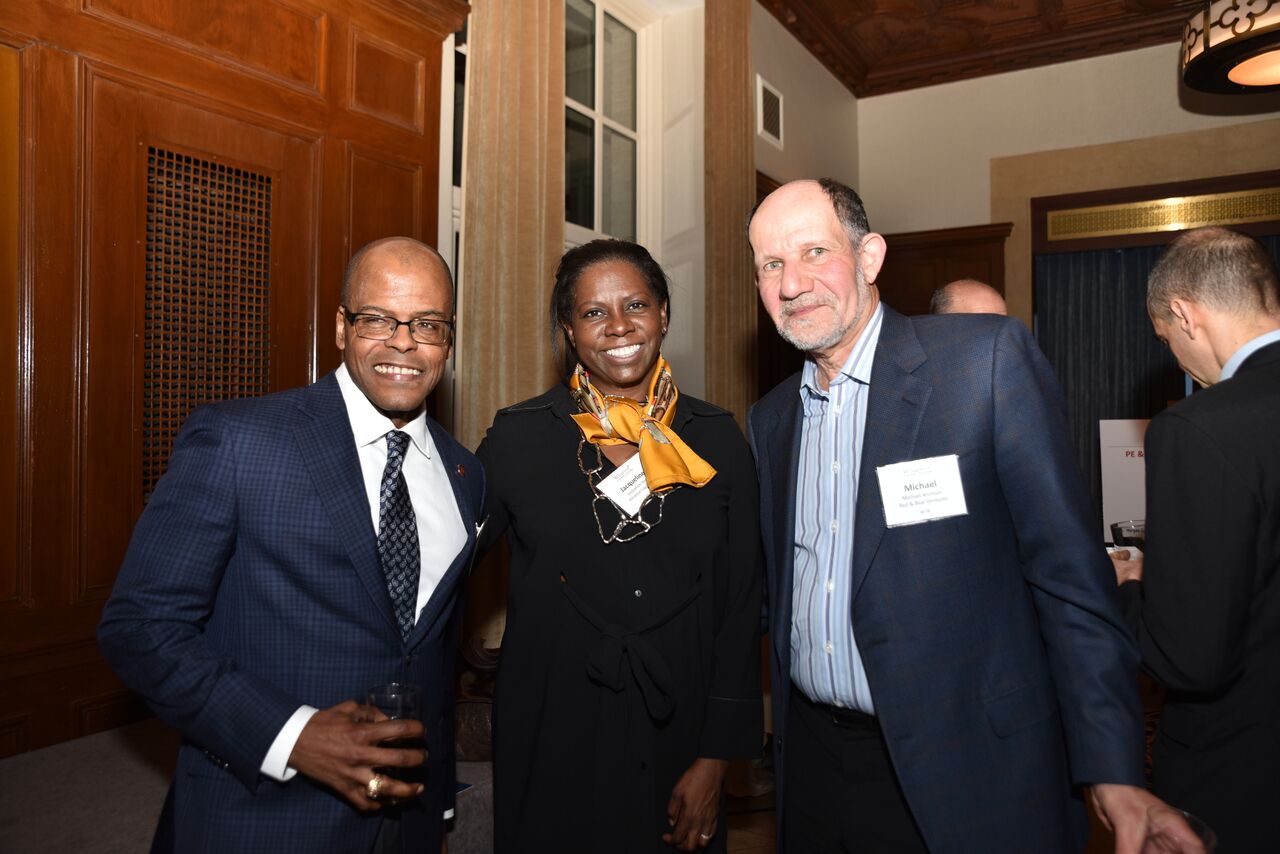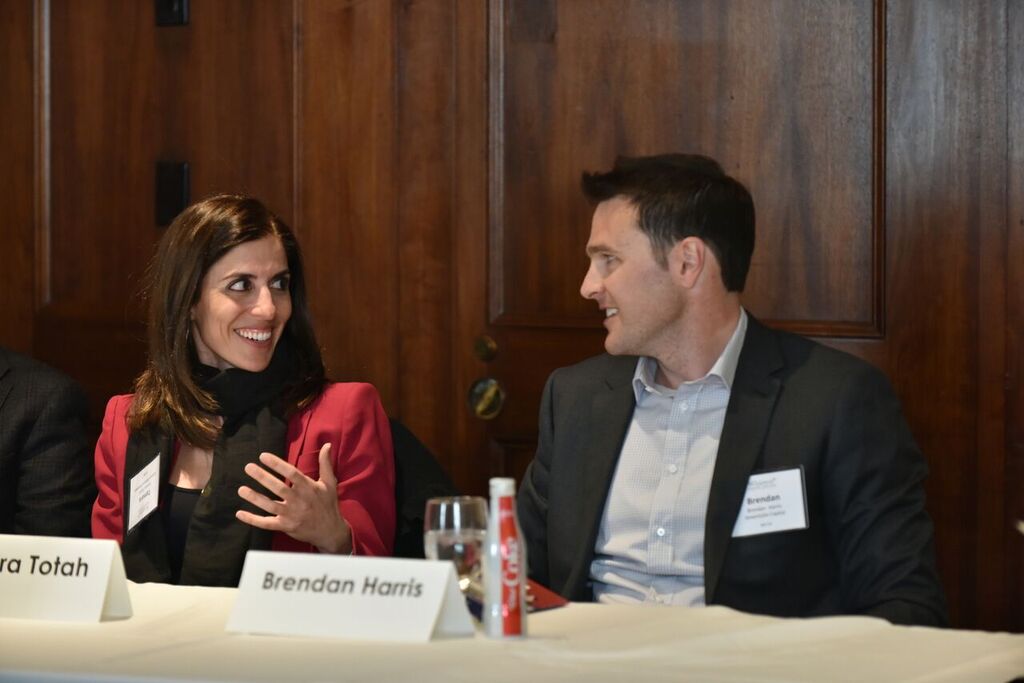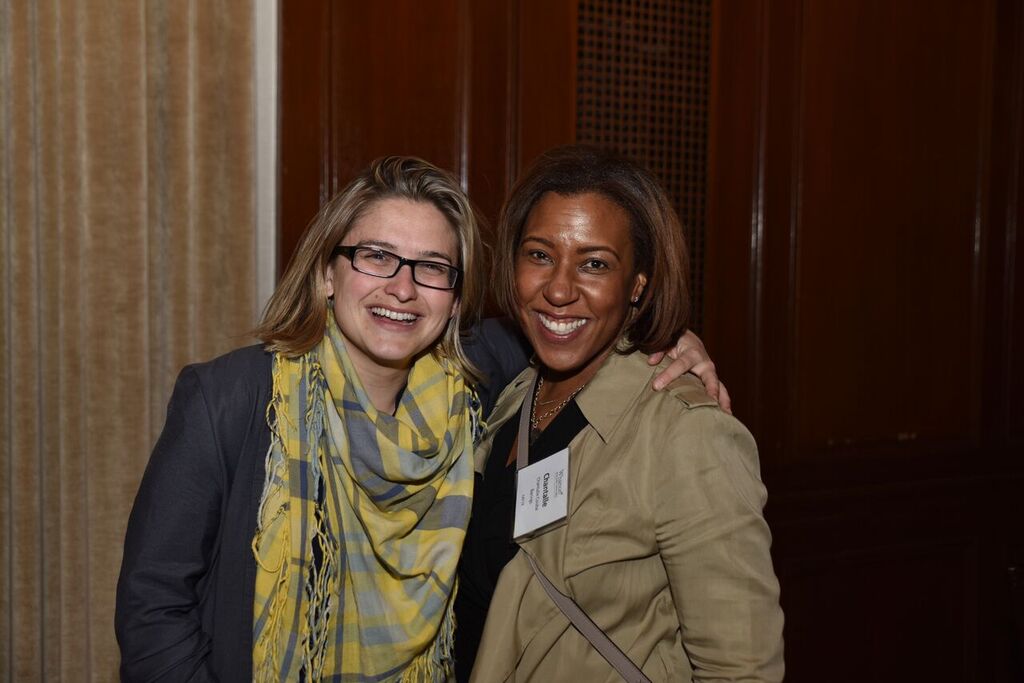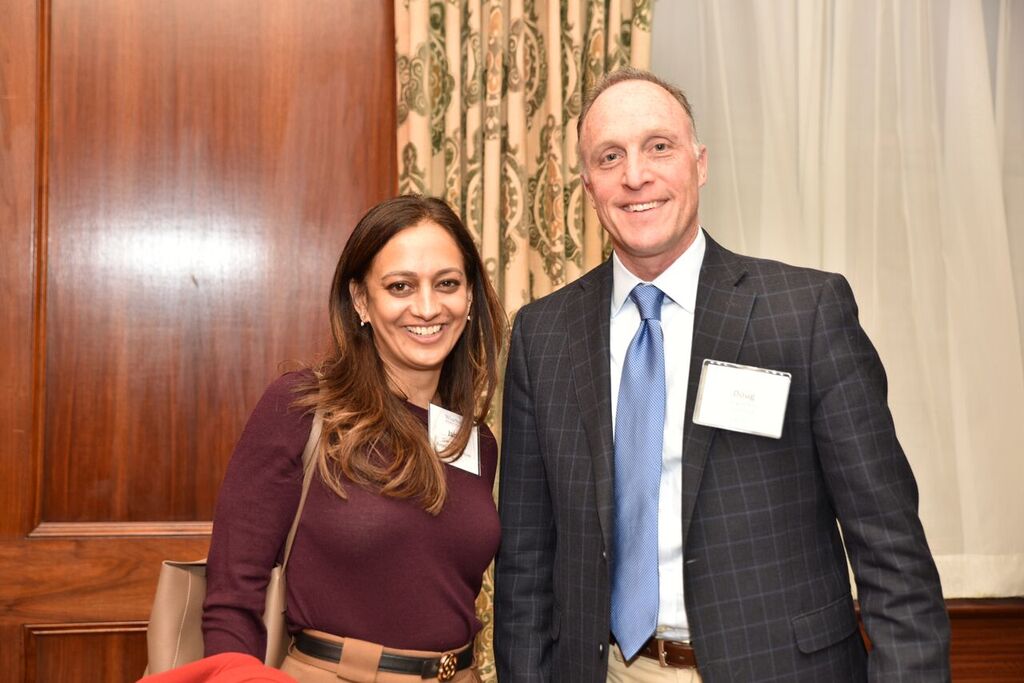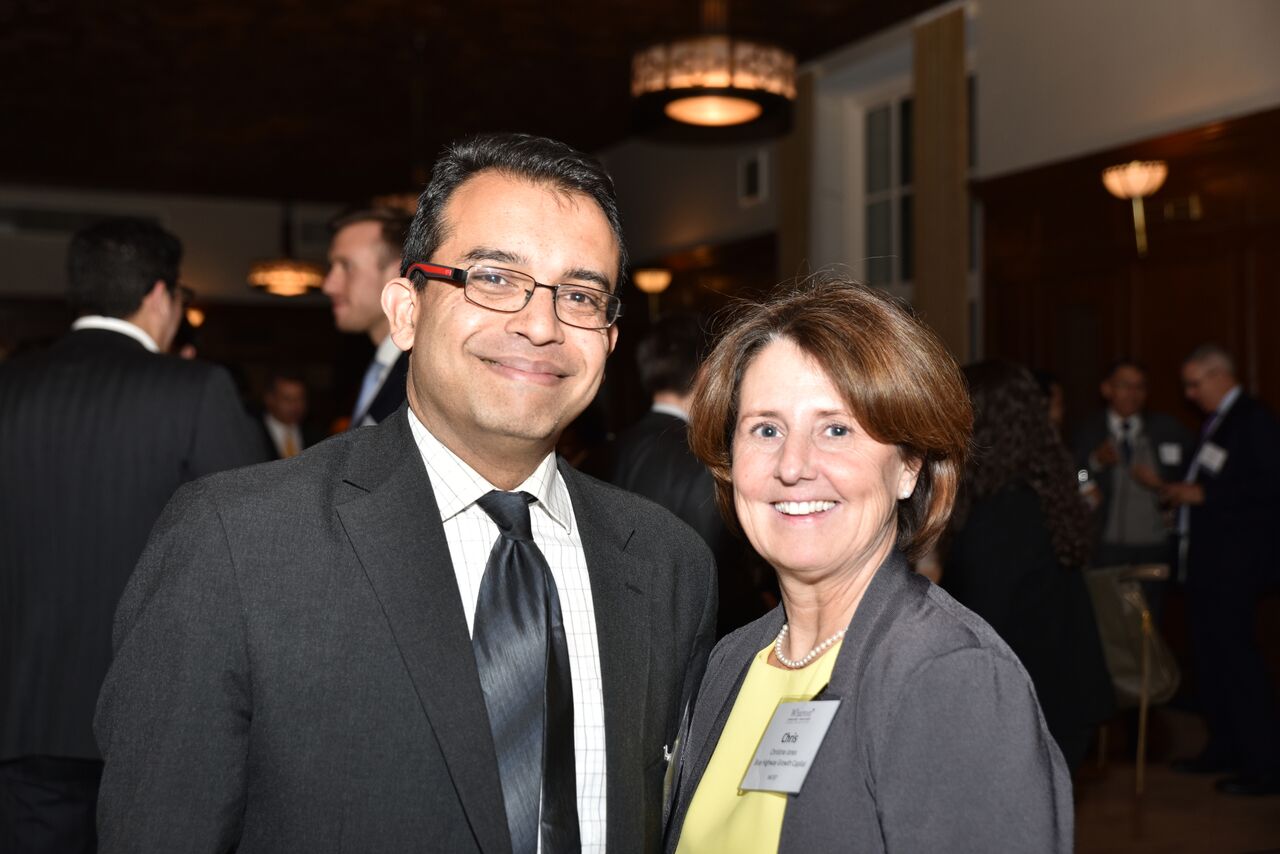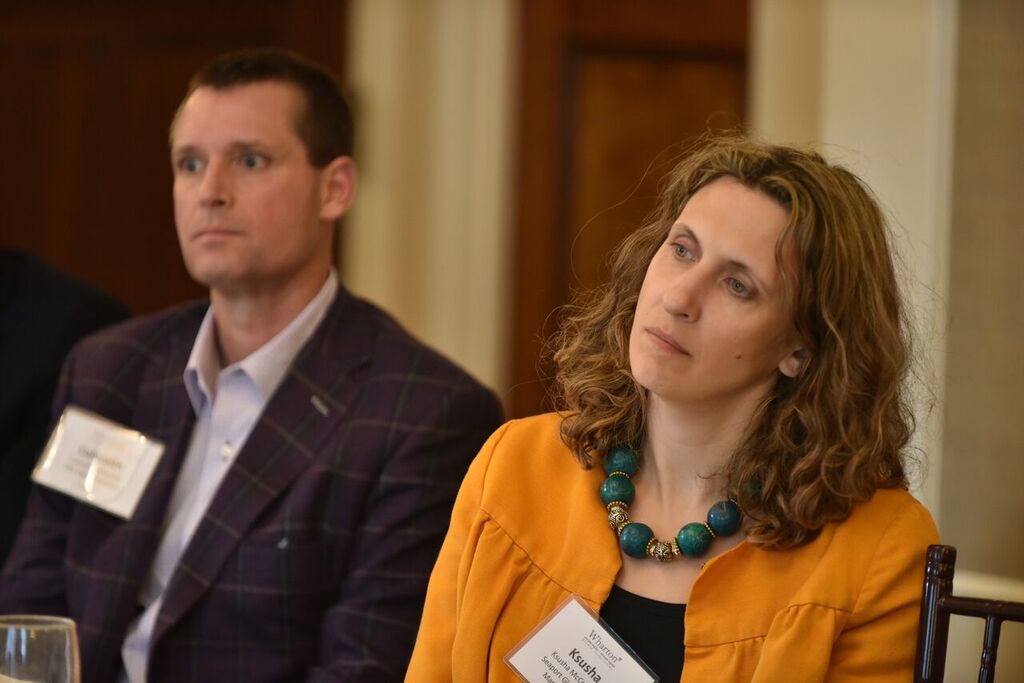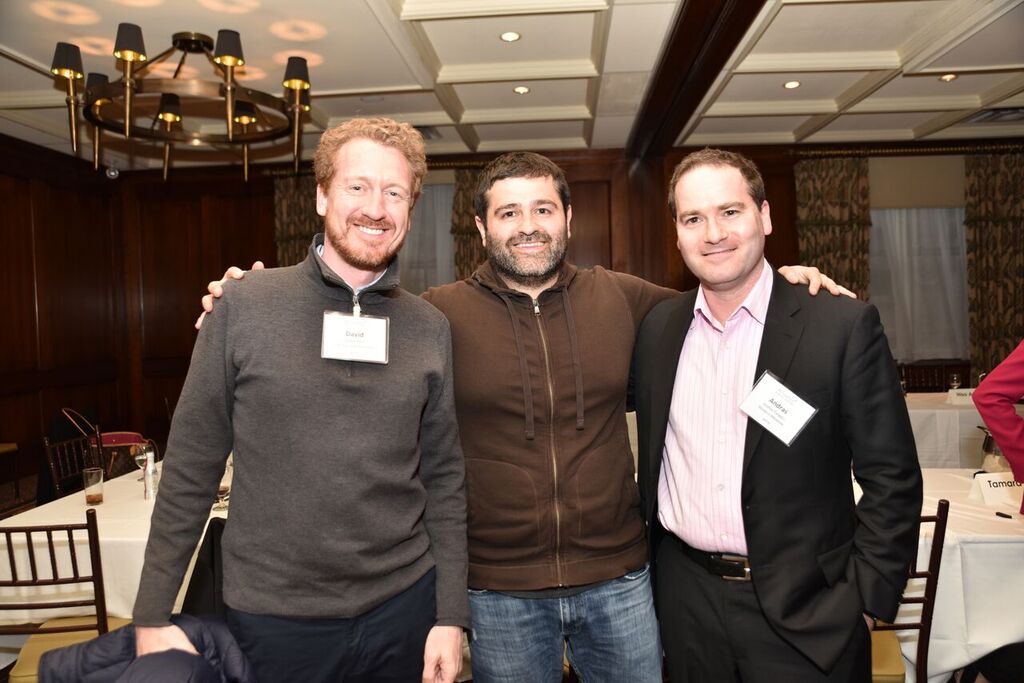 CLICK
PRICE
TO
PURCHASE T
ICKET
Save with Special bundle!
Member Rates
Non-Member Rates

Grad Year

Dinner Only

Dinner + Conference

Dinner + Membership

Dinner + Conf + Membership

Young Alumni

(2016-2019 Grads)

$145
$270
$195
$320
Alumni (2015 and earlier)
$195
$370
$245
$420
Additional Registration Options
Rates
Fund or Class Year Table

(8-person dinner table for your class year or your firm). To have your class year table split into 8 separate tickets, email us below.

$1,500
Patron Member

(benefits include 2 dinner tickets, 2 conference tickets, 1/2 page ad in program book, pre-attendee list and recognition as a WPEVC patron through out the year)

$2,000
Registration open only to alumni who are GPs or LPs overseeing PE & VC investments *
*Membership Eligibility:
WPEVC is open to PE and VC investment professionals investing third party capital from committed funds AND who are graduates of Wharton or UPenn. Private equity professionals include those investing venture, growth, mezzanine, buyouts, private debt, or secondaries from a dedicated fund or institutional limited partners of funds and professionals who manage third party fund-of-funds targeting the private equity space. Funds must be closed at the time your application is submitted.
Hotel Accommodations:
A room block is available through March 5th at the New York Athletic Club for $235.
Call 212.767.7135 or email reservation@nyac.org and reference the "Wharton Alumni Dinner" rate. Limited rooms available.
Dress Code:
A jacket and collared shirt are required for men, and a jacket and tie are preferred. Women should dress with equal formality.
Cancellation Policy:
Cancellations must be received via email to jsimons@wpevc.org by 9PM EST on Monday, March 23, 2020 to receive a refund. Substitutions welcome in advance or at the door.
Questions:
Contact Stephanie McAlaine, smcalaine@wpevc.org or Jennifer Simons, jsimons@wpevc.org