First-time Private Equity Funds: How To Be Successful
New York City
Open to members and alumni in PE/VC
Thinking about raising a first or second-time PE fund?
Join Wharton Private Equity & Venture Capital Association (WPEVC) for an indepth discussion presented by Peter Haabestad (WG '02), a Co-Founder of Guardian Capital Partners. Peter will share his insights and experiences launching a firtst-time fund and raising a follow on fund. He'll delve into a range of critical fundraising topics, and answer your questions along the way.

Join your peers for this candid discussion and you'll gain insights on:
Current Fundraising Environment

Common Pitfalls of First/Second-time Fund Managers

Critical Components of a Successful First-time Raise (What LP's Care About)

Planning Ahead for the Next Capital Raise (What to Get Right In the First Fund)

Negotiated Economics in PPM, Fund Terms and Side Letters Compared to an "Established" Fund Manager

Lessons Learned and Strategies for Success

Questions & Answers
Don't miss this opportunity to gain an understanding of all the ingredients that go into successfully raising a first or second-time fund plus network with UPenn / Wharton alumni and to make new connections with others in the private equity and venture capital field.
Date: Thursday, October 10, 2019
Time: 6:00 - 8:30 pm
6:00 Registration | 6:30 Program | 7:30 Cocktails
Location: Offices of Morgan Lewis | 101 Park Avenue (Park between 40th & 41st)
By Demand: Dial In Option for out of town Members

Pricing: Members: $25 | Non-members: $85
Dial In: Members Only $10
Join and Save! Membership + Event: $100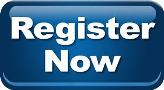 Interested in becoming a member of this exclusive global network of private equity / venture capital professionals...if you are a Wharton / UPenn alumni investing third part capital in deals join and event registration is free -
click here for membership qualifications and benefits.
Wharton PE & VC Corporate Sponsors: