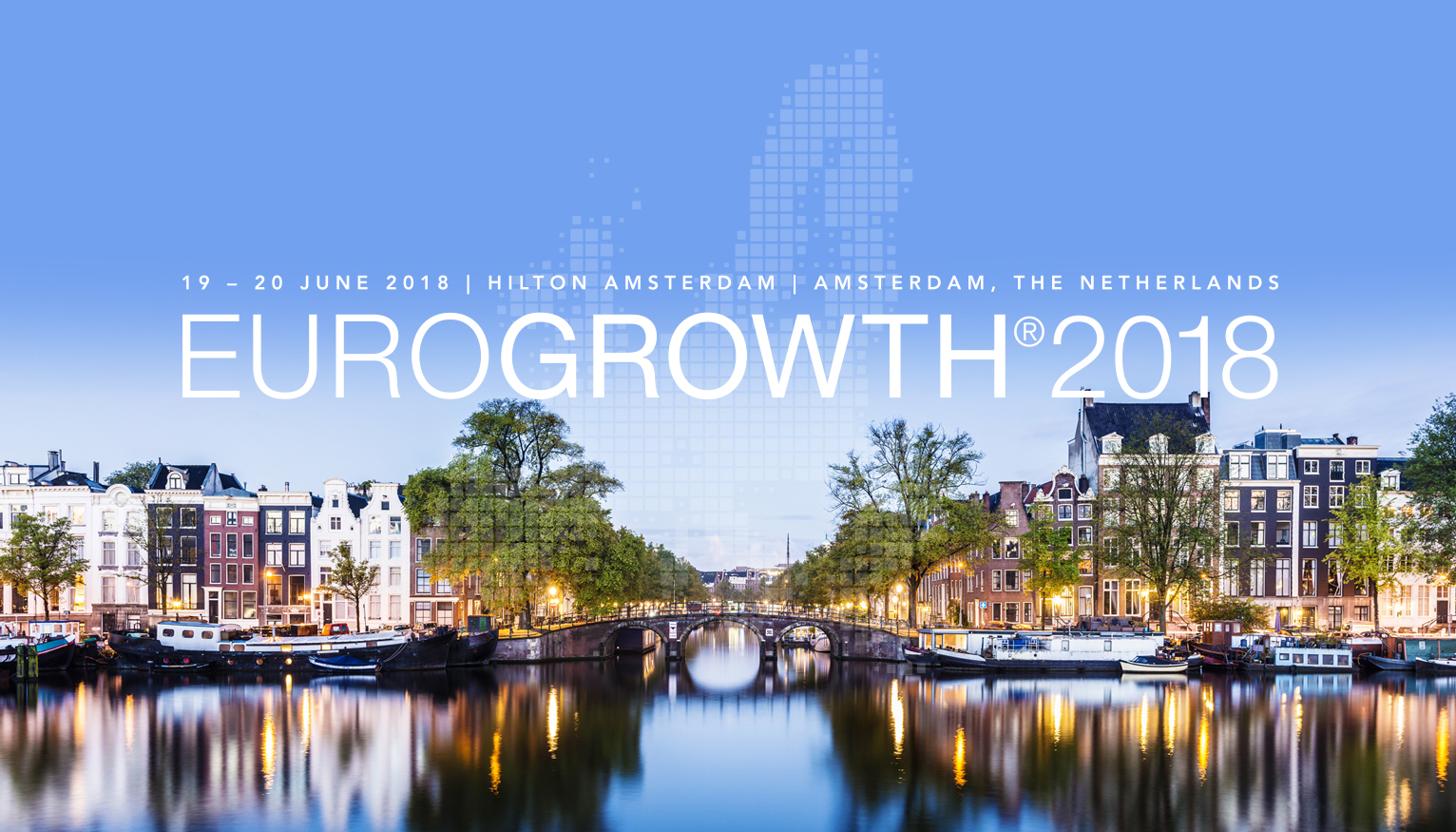 Overview
One of the best business development opportunities for cross-border M&A, EuroGrowth brings together 200 global deal-makers for highly effective networking opportunities, and access to expert intelligence from renowned speakers and industry experts.
Add to Calendar
Why Attend EuroGrowth?
What makes EuroGrowth so special? Is it the delegate list, featuring a who's who of top global M&A professionals? Is it the powerhouse program and speaker lineup? Or is it the incredibly effective networking and deal flow opportunities from beginning to end? The simple answer is, yesꟷbut the EuroGrowth experience is so much more than the sum of its parts.
- Effective connect with deal-makers from both sides of the pond
- Concentrated networking – hold 10 meetings in two days instead of two months!
- Unparalleled access to capital at ACG Capital Connection

®

- Premier access to the latest trends, best practices and analyses
Visit www.eurogrowth.org for more details and to sign up for updates.
"EuroGrowth brings together deal sources and investors from Europe, Asia and emerging markets unlike any other conference in Europe. You'll connect with people that you'll do business with for years to come."

Hans van Ierland
CEO, HPE Growth Capital
See What You Missed at EuroGrowth 2017
EuroGrowth 2017 was held at the London Hilton Bankside in London on Nov. 6-7. The conference gathered over 60 capital providers and investment banks, and 70 M&A advisers, along with a strong contingent of corporate leaders.
Highlights of EuroGrowth 2017 include:
Stellar keynote presentations from Lord Karan Bilimoria, CBE, DL, founder & chairman of Cobra Beer and the Cobra Foundation, and Michael Collins, chief executive of Invest Europe
EuroGrowth's Opening Reception and ACG Capital Connection, where delegates visited with participating private equity firms, strategic acquirers and family offices from all over the world
A special night of networking at the ACG European Chapters Reception at the iconic Tate Modern,
Take a look at EuroGrowth 2017 in photos featured in ACG's official publication, Middle Market Growth.
WPEVC Members enjoy a special registration discount to EuroGrowth and access to a WPEVC member only event in Amsterdam. Email jsimons@wpevc.org to recieve the discount code.
© 2017 Association for Corporate Growth. All rights reserved.

125 S. Wacker Dr., Suite 3100, Chicago, IL 60606