PE - Investment Banking Deal Community Bowling Cup
Lucky Strike, Philadelphia

4th Annual Philly Bowling Cup is back!
PE & Investment Banking Firms Compete
Thursday, March 3, 2016

|

Lucky Strike, Philadelphia

We're inviting regional Private Equity and Investment Banking firms to join ACG Philadelphia in a co-hosted event
on Wednesday, March 3rd at Lucky Strike!
Dust off those bowling shoes and get prepared for an evening of friendly competition as teams vie for the 2016 Champion's Cup.

WHAT: Teams formed by regional Private Equity and Investment Banks vie for the honors of taking home the coveted 2016 Philly Bowling Cup!
HOW: Sign up your firm for a 4-person team below. Your team includes at least 2, preferably 3 people, from your own firm plus 1 "deal community" friend (perhaps invite an out of town investment banker or PE fund) - your choice. Send your team names and email address to Stephanie McAlaine, smcalaine@acg.org
WHERE: Lucky Strike Philadelphia | 1336 Chestnut Street - 3rd Floor Suite, Philadelphia
WHEN:
Wednesday, March 3, 2016 - Open bowling and open bar start at 6.30 and the event culminates with the champions round. In between enjoy a game of pool or networking with your fellow dealmakers.
COST: $500 per 4 person team, includes shoe and lane rental fees, 3.5 hour open bar, plenty of food and endless pool. Individual players are $135.
AGENDA:
March 3, 2016
6.30 pm – Cocktails, networking & Practice Rounds
7.00-8:30 pm – Tournament
8:45pm – Champion's Round (Top 8 teams)
Continued Networking, Cocktails, & Prizes until 10 PM
Teams of 4 will receive first consideration, if you have a small firm and cannot field a team of 3 players plus 1 guest, then email smcalaine@acg.org and we'll do our best to accept registrations and pair you with other small teams.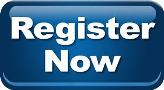 You will be redirected to the ACG Philadelphia site to register. If you do not have an ACG account, you will need to create one, which takes a minute. You will receive a confirmation email with further instructions. If you have any issues or questions, email Jen Simons, jsimons@wpevc.org