2023 Annual Alumni Forum & Dinner

Welcome back! Wharton Private Equity & Venture Capital Alumni Association (WPEVCAA) is delighted to invite our global community of Wharton and UPenn alumni investing in private equity, venture capital or other private alternative investment strategies to join us for our first in-person event in recent years this spring at the New York Athletic Club.

The annual Alumni Forum & Dinner has been a hallmark event over the past two decades attracting over 150+ WPEVC members and alumni to re-connect and re-engage around the common bond of both the Wharton/UPenn education and the alternative investment industry expertise.

WPEVCAA is the only alumni club dedicated to serving the interests of the 4,000+ UPenn and Wharton alumni who are investment professionals around the globe.

EVENT DETAILS

Date: Tuesday, April 18, 2023
Time: 3:30 PM Registration opens; 4:00 PM - 10:00 PM
Location: New York Athletic Club, 180 Central Park S, New York, NY 10019
(212) 767-7000
Note: Members only event

Bundled Tickets (Membership + Event) must be purchased by SUNDAY, April 16 at midnight ET.

Additional pricing and registration information below.

KEYNOTE SPEAKERS

PROGRAM SPEAKERS

PLANNING COMMITTEE
Co-Chairs
Bruce Eatroff, WG'89, Star Mountain Capital
Ari Gendason, W'97, WG'05, Continental Grain Company
Anna Nekoranec, WG'91, Align Private Capital
Committee Members
Mona Aboelnaga Kanaan, W'90, K6 Investments LLC
Leslie Golden, W'89, WG'96, DigitalBridge
Karen Griffith Gryga, WG'93, Biomeme, Inc.

Willy Guo, WG'19, BTG Pactual
Lisa Myers, W'89, Clerisy
Jennifer Signori, WG'13, Neubereger Berman


CLASS AMBASSADORS
Bruce Eatroff, WG'89, Star Mountain Capital
Mona Aboelnaga Kanaan, W'90, K6 Investments LLC
Tom Courtney, WG'90, The Courtney Group
Anna Nekoranec, WG'91, Align Private Capital
Karen Griffith Gryga, WG'93, Biomeme, Inc.
Rob Driscoll, WG'95, Driscoll Holdings
Craig Enenstein, WG'95, Corridor Capital
Mark Solovy, L'96, Monroe Capital
Rene Benedetto, WG'98, Certares Management
Dean Miller, WG'99, PCOM Innovation Fund
Bruce Schulman, WG'99, NGP Energy Technology Partners
John McCarty, W '99, Star Mountain Capital
Craig Reed, WG'00, MultiFormance Capital
Brett Topche, W'03, Red & Blue Ventures
Dave McCoy, WG'04, RCP Advisors
Justin Lott, W'04, Appia Capital Partners
Michael Kopelman, WG'05
Mark Tyson, W'06, LBC Small Cap
Thomas Radford, W'07, Onex Falcon
Alejandro Lopez Delgado, WG'07, CDPQ
Tal Slobodkin, WG'08, StageOne Ventures
Bordon Lai, WG'09, Beach Point Capital Management
Jennifer Friedman, W'12, Four Acres Capital
Langdon Mitchell, WG'13, Siguler Guff
Vivek Jain, WG'14, H.I.G. Capital
Henry Elefter, WG'15, Partners Group
Jonathan Sockol, WG'16, Stone Court Capital
Hannah Buchan, CL '16, Beehouse LLC
Allison Fiore, WG'17, Cortec Group
Albert Hu, WG'18, Neuberger Berman
Willy Guo, WG'19, BTG Pactual
Helen Zhang, WG'20, Neuberger Berman
Michael Lei, WG'21, The Blackstone Group
Tip Myers, WG'22, Marque Ventures


Sign up to be a Class Ambassador,
email jsimons@wpevc.org



SCHEDULE OF EVENTS
timing subject to change

3:30PM
Registration Opens

4:00PM
Perspectives in a Changed Environment - An investor panel representing PE, VC, Real Estate and Infrastructure


Hosted by Women in PE & VC Open to all attendees

5:00PM

Concurrent Roundtables - Join your PE & VC peers for a facilitated discussion on topics including:


Insights from Fund Founders: Building a Successful Fund and Investing Today

Rethinking the Value Creation Playbook: An Operating Partners Point of View

What's Next for the Family Office

6:00PM

Cocktails & Networking

7:00PM

Dinner & Featured Program

Ryan Hinkle, W'03, Managing Director, Insight Partners interviewed by Susan Garrett, W'91, Managing Director, Alternative Investments, Head of Private Equity, Credit and Co-investments at Prudential Financial in a fireside chat-like format.

Milan Koch, General Partner, Mantis VC, interviewed by Anna Nekoranec, WG'91, Co-Founder and CEO of Align Private Capital LLC and WPEVCAA Forum & Dinner Co-Chair. Mantis VC is the exceptionally high-energy, wildly active celebrity fund with Jeffrey Evans in partnership with The Chainsmokers - the multi-platinum, Grammy-winning production duo of Drew Taggart and Alex Pall. They have 140 companies in their portfolio with no signs of slowing down.

8:30PM

Drinks & Continued Networking
DOOR PRIZES
To add to the buzz around this year's Forum & Dinner event, we are thrilled to have a few AMAZING DOOR PRIZES

offered by speakers and sponsors including concerts,
champagne, Bose Bluetooth Audio Sunglasses, JBL Flip 5 Speaker and more!
Grant Thornton is offering tickets for 2 to see Bryan Adams at Madison Square Garden, Friday June 9th at 7:30 pm to one lucky winner. To make it even better, the tickets are in the posh Grant Thornton corporate suite!

The Mantis VC team and specifically Alex and Drew are inviting two winners (and their +1) to an exclusive experience in Las Vegas to enjoy time with the duo beforehand and a performance of The Chainsmokers at Encore Beach Club or XS Las Vegas. The prize also

includes a room at Encore Las Vegas for the night of the show. Several dates to choose from - afternoon or evening.
Bring your business cards for entry into each drawing.
Winners will be chosen and announced during the dinner and attendees must be present to win!

TICKETS / REGISTRATION

Members - Event Ticket:
Alumni - $260
Recent Grads ('18-'22) - $185
Non-Members Bundled Ticket - Membership plus Event**:
This option will not be available after Sunday 4/16 at midnight ET. If you need to process a membership application, or want to purchase a Bundled Ticket, you must do so by Sunday. If your schedule is uncertain, submit your membership application or renew NOW, so you at least have the option to purchase a late ticket on Monday.

Alumni - $360
Recent Grads ('18-'22) - $285

** This ticket includes a WPEVCAA Annual Membership (or 12-month extension) plus attendance at the full program.
**This ticket is open only to Wharton/UPenn Alumni who meet the definition of a member. Advisors, investment advisors, investment bankers or other service providers are not eligible and will be refunded.
Table of 8 - For your firm or class year:
$2,400
This price includes a reserved table with signage, 8 tickets to the event + membership to any alumni who qualify
Email Jen Simons at jsimons@wpevc.org for additional information and the private link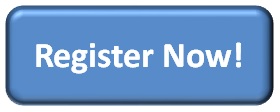 Thank you to our Annual Corporate Sponsors!


Thank you to our Forum & Dinner Sponsors!
ADDITONAL DETAILS
Wharton Private Equity & Venture Capital Alumni Association is open to private equity, venture capital, or other private alternative investment professionals AND who have graduated from The Wharton School or the University of Pennsylvania.

Investment professionals include those who are investing equity capital in venture stage companies, growth equity, buyouts, real estate, take-privates, or secondaries from a dedicated firm, family office, institutional limited partners, or professionals who manage third party fund-of-funds targeting the private equity and venture capital space. Funds must be closed at the time your application is submitted. Mezzanine debt/private debt and entrepreneurs/angel investors who invest actively in private companies may also qualify.
Cancellations must be received via email to jsimons@wpevc.org by 9:00 PM ET Friday, April 7, 2023 order to receive a refund, less a $10 processing fee. Substitutions are welcome in advance or on site but guests must meet the membership eligibility outlined above.

Room Block
A limited room block is available at the New York Athletic Club at a rate of $300++ per night. Please call the

reservations line at 212-767-7135 and refer to the Wharton PE & VC Alumni Association.
Dress Code:
A jacket and collared shirt are required for men, and a jacket and tie are preferred. Women should dress with equal formality.

Questions with registration or log-in:
When:
4:00PM - 10:00PM Tue 18 Apr 2023, Eastern timezone

Where:
New York Athletic Club
180 Central Park S
New York, NY 10019 USA
[ Get Directions ]