Shanay Dave
WG '20 Wharton PE & VC Fellow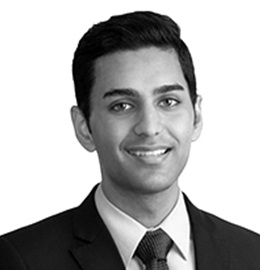 Before matriculating at Wharton, Shanay worked at Apax Partners in their New York office.

At Wharton, Shanay is involved in the Wharton Private Equity & Venture Capital Club, Wharton GUIDE Mentorship Program, and Wine Club.

While at Apax, Shanay worked in the Services sector, focusing on evaluating and executing buyout investments and PIPE transactions in a variety of companies in the business and financial services industries. Shanay was also involved in executing several debt financing transactions for new buyouts and existing portfolio companies.

Prior to joining Apax, Shanay worked at Goldman Sachs in New York as a mergers & acquisitions investment banking analyst within their financial institutions group. Shanay received a BSc in Finance from New York University.

Post Wharton Plans:
While Shanay plans to remain in private equity post-graduation, this summer he is targeting a role with a start-up or tech company to expand his operating experience prior to returning to the investment world.